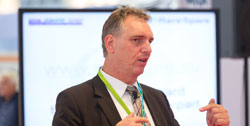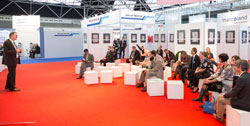 Workshop Thermografie

The use of infrared measurement technology in maintenance is becoming increasingly important. The benefits are clear.
No shutdown of the equipment for inspection and results, which particularly in electrical installations, can not be achieved by any other measuring method.
As great as the benefit is also the risk due to misinterpretations of the results and to make mistakes.
Read more…
Workshop vibration analysis (condition monitoring)

Working with vibration measuring is more than just to know how the system works.
With our Workshop we connect the possibilities of your measuring device with the demand of usage to come to correct results.
By this way we are also to check out which analysis method fits to your equipment and demand.
Read more…
Online Diagnose System
Observing plants around the clock is not a trivial task. While modern sensors and monitoring systems help to provide the data, a deep analysis still requires the use of specialists.
We offer you a comprehensive service that leaves no chance to chance to uprising failures.
Read more…